Links to Labradoodle Associations, Breeders, Animal Assisted Therapy, Care, and Useful Information
Labradoodle Associations
Labradoodle Care and Other Information
Association Pet Loss Bereavement is a non-profit organization dedicated to offering skilled services for people suffering the loss of their pet family members. Dr. Sife is a psychologist who has devoted his life to raising awareness of the impact of animal loss on the bereaved, helping people to learn to grieve their loss, and to have trained professionals who run the on line chat support groups. The website has a great deal of information about pet loss and children, children and grief, a bibliography for support books, euthanasia, and support for anyone who is suffering the immense grief we experience when we lose our animal family members. You may visit our memorial to Nyala and Bella Patrick.
Chance's Spot is a great site with lots of good information regarding pet loss. Folks may create a memorial to their beloved animals and catch up on animal related news. There is lots of updates and information about local support groups for someone who is experiencing grief.
A Place For Paws We order our tripe and bones from here. They have a great doggie daycare for local people and lots of great information regarding diet and animals. Some products may be ordered all over the United States and other products such as tripe and bones may be ordered in specific geographic zones.
Local Harvest is a great source to find local products including bones and meat for your dogs. Hopefully you'll find fresh vegetables and lots of good stuff for the humans as well.
Blue Moon Farm is a local farm in Kentucky that sells grass fed beef and the best garlic in the world.
Good Foods Coop Food Co-operative and Cafe in Lexington, KY.
Bluegrass Barkery has two locations in Lexington, Ky. Clay and his mom offer fresh made dog treats, a wealth of information regarding quality dog foods, homemade birthday cakes for your pets and many other fun items. We buy our Orijen dog food here.
Animal Wellness Magazine is a wonderful magazine devoted to our beloved animal friends.
DogBedWorks is a great place to find unique pet items.
Only Natural Pet Store has a huge selection of natural items for you pet.
Activities You Can Do With Your Dog is a fun link with many activities you may do just to have fun with your dog.
A Safe Place For Animals is a rescue group who specializes in helping animals with special needs and has educational /outreach as part of their mission.
Phone: 502-859-5342. E-mail: info@hollys.org.
Home At Last animal sanctuary provides a permanent home for animals if they are not adopted. They have been accredited by the American Sanctuary Association and provide excellent care for all their animals.
Orthopedic Foundation for Animals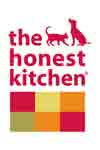 Excellent dehydrated whole pet food.
Animal Assisted Therapy
Love On A Leash, The Foundation For Pet Provided Therapy
, is a volunteer organization that provides training, evaluation and certification procedures for therapy pets and their owners. Love On A Leash volunteers education for public awareness and provide pet therapy to hospitals, nursing homes, schools, and other venues.
Therpay Dogs International (TDI) is a group of volunteers who certify companion animals for therapy visits in nursing homes, hospitals and anyplace else the Therapy Dog is needed. This is an excellent link to find out how to get started in your area with your pet.
American Pet Association is national humane organization designed to help pet owners appreciate the significant role animals play in our lives. There is a great deal of useful information regarding the care of animals.
The American Veterinary Medical Association has much useful information about animal health, updates on products, and is a wealth of information.
Delta Society works to educate people on guide dogs, the important role that dogs and other animals play in our lives, and to support companion animals and therapy assisted animals. I cannot say enough wonderful comments about this organization and the amount of good work they have done.
4 Paws For Ability is a training facility for animals who will go on to do important special needs work and providing individuals with companionship while promoting their independence. This is an excellent resource for anyone who may need an animal to help them with a physical challenge. We hope to donate a puppy to this wonderful organization once we are established.
Therapy Dog Groups is a wonderful link to many of the organizations who are involved in different areas of the country. This is a place to go to find out where to start in your own community.
Preferred Breeders
Australian Labradoodle Breeders in the United States and Canada
Australian Labradoodle Breeders in Australia